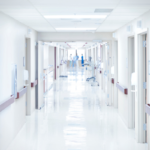 I Am the Patient
October 10, 2023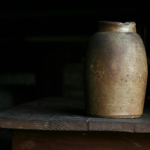 Will I Trust God?
November 10, 2023
In an entirely upside-down world, we need a moral compass. This week, Israel was savagely attacked by terrorists, leaving some 1,300 dead and another two hundred taken as hostages. Israelis were brutally killed in their homes, babies and soldiers beheaded, and women raped. The shocking part of all these week's events has been that much of the world supports the terrorists. There is an unexplainable hatred of the Jewish State of Israel.
Even more confusing is that Israel has agreed to a separate state of Palestine, but the Palestinians will not agree. They want death to the state of Israel. Their slogans have said, "From the river to the sea," meaning Israel must cease to exist. When people here in the United States were asked about the brutal attack on Israel, the answers varied from whether Israel deserves it or it is all propaganda.
Toward the end of World War II, the Nazis were losing the war. In desperation, Hitler ordered his army to make one final assault to break through the Allied lines. One of the ways they did this was to use deception. Major Otto Skorzeny and 500 men were sent to confuse the enemy, all wearing American and British uniforms and speaking English. Their mission was to seize bridges, spread rumors, change signposts, and create panic. That is a picture of what Satan does to the truth today. He utilizes the media, organizations, and governments bent on deception and lies to take control of uninformed minds.
The truth was never more critical today. There is a war for young people's minds, and Satan is winning many. We who know Jesus Christ and have God and his Word as our moral compass must stand against the lies and stand up for the truth. These are challenging times, but now is the time to know and communicate the truth.