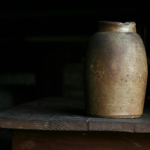 Will I Trust God?
November 10, 2023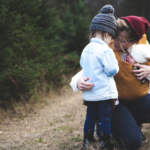 Security vs. Insecurity
December 1, 2023
I don't know about you, but I can't count the times I have said I wish I knew what God was doing. This is our greatest challenge as Christians to trust God with our future when we don't see how things fit together. We have to trust and wait, and that is hard to do.
I am encouraged to see that David felt the same. As a fugitive from King Saul, I should add mad King Saul. He was trying to kill David even though David had not done anything worthy of death. In fact, David had been a model soldier and son-in-law. But Saul was jealous of who David was, and he wanted that for himself but wasn't willing to pay the price for it. David was on the run, and he was worried that his family would be targets of Saul's death squads. So he went to the King of Moab and asked if his mother and father could say there, "until I learn what God will do for me?" (1 Sam 22:3). There is that confusion and wonder of what God is up to.
How we wish God would tell us—show us—anything, just let me know God. David, however, shows that he is confident that God will show him in time. Notice the phrase "until I learn what God will do for me." He didn't know, but he believed that he would learn, and even then, God was at work teaching him.
Though David was uncertain about "what God will do for me." He was confident that God would take care of him and that His purpose would be fulfilled, but he did not know how. In this Psalm written during this time, he states: "I cry out to God Most High, to God, who vindicates me" (Ps 57:2). David says God has a purpose for my life, and I will one day see it.
David's outlook will help all of us. To believe that God is working out his purpose in our lives when it doesn't feel like it is to put our faith to work.